Hotel & Travel
Conference accommodations will be at The Royal Amsterdam Hotel.
Please visit the website below for maps and description of the hotel facilities.
http://www.royalamsterdam.com/ (http://www NULL.royalamsterdam NULL.com/)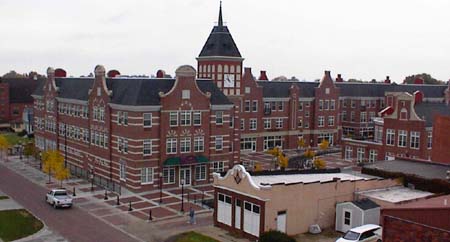 The current rate of $84 / night is available for IGIC conference attendees. For reservations, please call 641-620-8400.  Specify that you are with IGIC. For those of you starting your conference experience with an 8am workshop on April 7th, there are rooms available April 6th at the Royal Amsterdam all for the same conference price of $84 per night.
Royal Amsterdam Hotel 
705 East 1st St 
Pella, IA 50219

(http://www NULL.thehotelatkirkwood NULL.com/)There will also be some rooms for IGIC at Country Inn and Suites ($83 / night).
Country Inn and Suites
315 Roosevelt Rd
Pella, IA 50219
641-620-1111
cx_pell@countryinns.com

Conference Facilities
For a map of Central College's Campus, click here (http://www NULL.central NULL.edu/campus-map/). A pdf version can be accessed from here (http://img NULL.centralcollege NULL.info/JAM/campus-map/2Dmap-2015 NULL.pdf). The Conference will be held at the Maytag Student Center, building 29 on the map. Workshops will be held in the Vermeer Science Center, building 57 on the map. Parking is available to the south of building 20 on the map, just a short walk to the Maytag Student Center.

View larger map (http://cornerstonegeo NULL.maps NULL.arcgis NULL.com/apps/Embed/index NULL.html?webmap=99c95b930b5f443cbaa99b87f63e08e2&extent=-92 NULL.963,41 NULL.3851,-92 NULL.8618,41 NULL.4242&home=true&zoom=true&scale=true&search=true&searchextent=true&legend=true&basemap_gallery=true&theme=light)
Learn about local attractions in Pella by visiting http://www.pella.org/visit-pella/ (http://www NULL.pella NULL.org/visit-pella/).
A story map is currently in development to show local attractions, meal locations, and entertainment. You can find it at http://bit.ly/1zIyLt5 ( http://bit NULL.ly/1zIyLt5).